Multi-Phased Addiction Recovery


What's Next After Detox?
What happens once you have been physically stabilized in a medical detox center? You have safely undergone drug or alcohol withdrawal, and you are ready to take the next step on your personal journey of recovery. But where do you go? How do you know which level of care is the best option for you? At Boca Detox we provide our clients with individualized treatment and aftercare plans, custom-tailored to their unique, personal needs. Once you have undergone withdrawal in our inpatient detox center, you have the option to transition directly into our intensive outpatient treatment program, or into a higher level of care if need be. As part of the Guardian Recovery Network we work closely with residential inpatient and partial hospitalization programs across the country, and we will always develop an aftercare plan that includes a smooth transition into the next appropriate level of treatment. By the time you complete detox you will feel confident in your next steps. Contact us today to learn more about what happens after detox, to learn more about our Boca raton, Florida detox center or to get started with our simple and straightforward admissions process.
Planning for Discharge
Discharge planning begins as soon as you or your loved one is admitted to our detox program. In most cases, our inpatient detox program lasts for between three days and two weeks, depending on the unique needs of each individual client (though clients tend to stay for roughly seven days on average). There are several factors which might influence the discharge planning process. These factors include:
The severity of the substance use disorder.
The presence of any underlying mental health concerns.
Personal history with previous stints in treatment and subsequent relapse.
Family involvement in the addiction treatment process.
Financial ability/health insurance coverage.
Plans to enter into a higher level of treatment like residential inpatient treatment, partial hospitalization or intensive outpatient treatment.
The day of your discharge you will have a solid plan of action in place, and you will know exactly which steps to take. We never release a client from our detox program unless they feel confident about what they are doing next. We involve the loved ones of each client in the entire treatment process from start to finish, making sure everyone is on the same page and ensuring clients have a detailed plan in place to protect and support them as they navigate early sobriety.
We Are Here For You
Let Us Help You Heal
Our detoxification experience is second to none.
Learn how we can help by speaking with one of our Treatment Advisors today.
Residential Treatment After Detox
At Boca Detox we recommend our clients transition into residential treatment once they have been physically stabilized in our detox program. Residential treatment typically lasts for between 30 days and 90 days depending on the severity of the addiction and the presence of any underlying issues (along with several other factors). In residential treatment clients undergo intensive individual, group and family therapy, develop relapse prevention techniques and healthy coping mechanisms and work through any underlying concerns which might have contributed to the development of addiction. Residential treatment almost always comes recommended, seeing as it provides clients with the structure and support they need to maintain abstinence as they heal on a physical, mental and emotional basis. However, residential rehab isn't right for everyone.
Outpatient Treatment After Detox
In some cases, outpatient treatment is the best option. Outpatient treatment provides a more flexible level of care and is an ideal choice for clients who have personal obligations they cannot take an extended break from. While we recommend residential treatment whenever possible, addiction recovery is not a one-size-fits-all process. You might decide to enter into an outpatient program after detox if:
You are the sole caretaker of one or more dependents, or you have other family-related obligations you cannot step away from for weeks at a time.
You have a job or career you cannot step away from for a prolonged period of time.
You are currently enrolled in school and you cannot easily take a leave of absence to attend residential treatment.
You are uninsured and you cannot afford to cover the cost of residential treatment or PHP out-of-pocket.
You were sober for a long period of time and recently experienced a brief return to substance use.
You are suffering from a mild substance use disorder and no underlying issues.
Our Detox Services Include
---
At Boca Detox we do not offer an intensive outpatient program of our own, though we do work closely with several effective and reputable IOP programs in the Boca Raton area. If you decide to enter into an outpatient program after detox we are happy to point you in the right direction.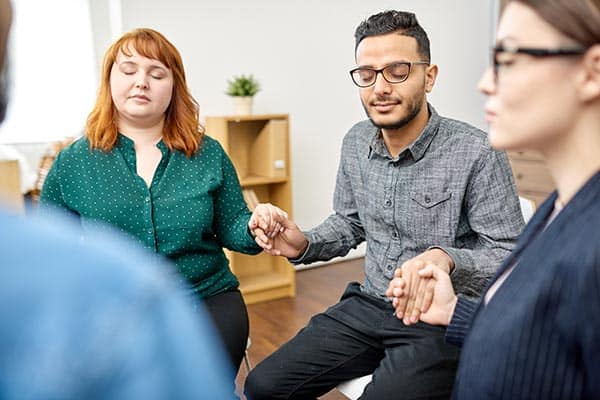 Sober Living
Some of our clients choose to transition into sober living as they undergo treatment in a PHP or IOP program. Sober living provides extra accountability and a safe, structured living environment for those who are navigating early sobriety. At Boca Detox we don't have sober living homes of our own, but we work with several trusted sober home operators in Boca Raton and the remainder of Southern Florida. If you decide to enter into a sober living home as you continue your personal recovery journey, we will help you find the best living environment for you and your unique needs.
Continuing Therapy
We encourage all of our clients to continue with individual therapy when they transition out of our medical detox program. You have the option of continuing to see the therapist you met with while you were in detox, or finding a new individual therapist in your immediate area (we will help you with this process). Benefits of ongoing therapy include:
Therapy helps you develop and hone healthy coping mechanisms and relapse prevention techniques.
Therapy helps you improve communication skills and teaches you how to interact with other people in healthier and more productive ways.
Therapy helps keep you on track with your recovery, providing structure to your daily routine and keeping you accountable.
In therapy you are able to openly discuss any recovery-related challenges you might be facing in a safe and supportive environment.
Therapy encourages you to continue working through any personal hang-ups which might be keeping you stuck.
Ready To Begin Your Detox?
We Offer A Safe & Effective Program
Don't let addiction control your life.
Call us today and let's get you started on the path to a better you.
12-Step Programs
At Boca Raton we believe 12-Step programs can benefit anyone who is working towards long-term sobriety. We introduce clients to the 12-Step model while they are engaged in our medical detox program. Clients have the opportunity to participate in on-site meetings if they feel physically up to doing so. Once detox concludes we encourage clients to continue with a program of their choosing, whether that be Alcoholics Anonymous, Narcotics Anonymous or something similar.
Alternative Peer Support Groups
The 12-Step method is not the only available option when it comes to peer support groups. Alternative options include:
Young People in Recovery – Also known as YPR, this organization revolves around providing young people with safe spaces to meet with others who are committed to overcoming drug or alcohol addiction.
SMART Recovery – This non-profit organization provides an alternative to AA which focuses on self-empowerment. The official website states, "Self-Management And Recovery Training is a global community of mutual-support groups. At meetings, participants help one another resolve problems with any addiction."
Al-Anon – There are other 12-Step meetings some of our clients might find beneficial. For example, Al-Anon provides support to those with loved ones who are struggling with addiction. Because addiction can be hereditary, many of our clients have other addicts and/or alcoholics in their family and benefit from the coping mechanisms taught in this program.
Our Alumni Program
At Boca Raton we encourage our past clients to stay in touch through our alumni program. Staying in touch with other people who have completed detox and stayed sober provides a built-in support network while simultaneously encouraging past clients to stay the course. We encourage past clients to reach out to us whenever they need extra support or are in need of recovery-related resources in their immediate area.
Begin Healing Now!
Have A Call With One Of Our Treatment Advisors
Caring & Experienced Staff

Fully Licensed & Accredited 
Begin Your Personal Journey of Healing Today
At Boca Detox we believe in the benefits of a full continuum of addiction treatment, beginning with medical detox and transitioning to residential inpatient treatment, partial hospitalization or an intensive outpatient program. Not only does entering into a higher level of care after detox increase your chances of staying sober, but your overall quality of life will improve the longer you stay in treatment. Medical detox is important in the sense that it helps you undergo a safe and pain-free drug or alcohol withdrawal. However, mental, emotional and spiritual healing occur in the next appropriate level of care. Active addiction affects every area of life. By the time you seek treatment you are likely juggling the consequences of your addiction while trying desperately to keep your head above water. As soon as you make the decision to reach out for help, Boca Detox will be there to help you every step of the way. As soon as you reach out you will be put in contact with one of our experienced and compassionate Treatment Advisors, who will conduct a pre-assessment and provide a free, no obligation insurance benefit check. If we believe our detox program is a good fit for you, we arrange local transportation to our South Florida detox center. All you have to do is make the initial phone call and we will take care of the rest.