Medical Synthetic Drug Detox


at Boca Detox Center
A synthetic drug is any drug that was man-made using a combination of chemical substances. There are many different varieties of synthetic drugs, most of which are both illegal and habit-forming. Some examples of commonly abused synthetic drugs include Spice (also known as K2), bath salts, DMT, molly and Flakka. The United States Drug Enforcement Administration recently noted that synthetic drug use has become a major health-related concern throughout the country and across the globe. In a recent article, the DEA explains, "The abuse of clandestinely synthesized drugs has re-emerged as a major worldwide problem. These drugs are illicitly produced with the intent of developing substances that differ slightly from controlled substances in their chemical structure while retaining their pharmacological effects. These substances are commonly known as designer drugs and fall under several drug categories." If you or someone you love has been struggling with synthetic drug addiction, medical synthetic drug detox is an important first step on the road to recovery, and Boca Detox is available to help.
The Boca Detox Center Method: Synthetic Drug Detox
At Boca Detox, we take a unique approach to synthetic drug detoxification. Whereas state-funded facilities and hospital settings offer standardized, impersonal care, we treat each of our clients on a highly individualized basis. The Boca Detox method focuses on more than physical stabilization. We work to adequately prepare our clients to take the next appropriate step on their personal journeys of addiction recovery. While medical detox is an important initial step on the road to recovery, it must be closely followed by a higher level of care in order to be truly effective. As part of the Guardian Recovery Network family, we work closely with several of the top residential rehabs and outpatient treatment programs in the country. Once you have undergone a safe, pain-free synthetic drug withdrawal and have been deemed physically stable, we will help you determine which level of care is right for you. Contact us today to learn more about synthetic drug withdrawal treatment options, or to get started on your own personal journey of recovery.
What is Synthetic Drug Addiction?
When it comes to synthetic drug addiction, there are several distinctive signs and symptoms to keep an eye out for. Because of the psychoactive nature of synthetic drugs, these symptoms will differ significantly from the symptoms of other types of drug use. For example, if an individual is using Spice, their symptoms will be entirely different from the symptoms presented by someone who is abusing naturally derived marijuana. If a person is suffering from synthetic drug addiction, it essentially means they can no longer stop drug use without professional intervention and they have started experiencing significant personal consequence at the hands of their drug use.
 Types of Synthetic Drugs
Most synthetic drugs are made in a lab and modeled after narcotics or hallucinogens. Some examples of synthetic drugs include synthetic cannabinoids (modeled after marijuana), synthetic cathinones and synthetic hallucinogens. Over the course of the past several years, two main synthetic drugs have been making headlines — bath salts and Spice (K2).
Bath salts
This is the name given to synthetic cathinones, a man-made stimulant drug. According to the National Institute on Drug Abuse, bath salts generally take the form of a brown or off-white powder, and are either ingested orally, snorted or smoked. This specific synthetic drug is commonly marketed as a cheap and accessible alternative to other illicit stimulants, like cocaine or methamphetamine. When an individual consumes bath salts, he or she is likely to undergo a wide range of severe physical and psychological symptoms, including paranoia, hallucinations, increased sociability, increased libido, hypersensitivity, panic attacks and violent or agitated behavior.
Spice (K2)
Spice is a synthetic cannabinoid, designed to mimic the effects of marijuana. Unfortunately, this leads many to mistakenly believe that Spice is a safe alternative to marijuana, when in actuality, it is far more dangerous. This specific synthetic drug is made to look like the dried leaves of the marijuana plant, and is generally consumed by smoking. Psychotic effects of this chemical substance can be severe, and include extreme anxiety and confusion, paranoia and hallucinations.
We Are Here For You
Let Us Help You Heal
Our detoxification experience is second to none.
Learn how we can help by speaking with one of our Treatment Advisors today.
Signs of Synthetic Drug Dependence & Use
If you believe you or someone you love has been suffering from a diagnosable synthetic drug use disorder, there are several signs and symptoms to keep an eye out for. The Diagnostic and Statistical Manual of Mental Disorders, Fifth Edition (DSM-V) outlines a list of diagnostic criteria used to identify the presence of a substance use disorder. If you answer "yes" to two or more of the following questions, seeking professional help from a medical detox center is likely a good idea.
Do you sometimes end up using a higher dose of synthetic drugs than you originally intended, or do you use synthetic drugs more frequently than you intend to?
Have you wanted to cut back on your dose or quit entirely, only to find you were unable to do so for any significant period of time?
Do you spend a significant amount of time obtaining synthetic drugs, using synthetic drugs and recovering from their effects?
Do you often think of using synthetic drugs/do you ever experience intense cravings?
Has your drug use interfered with your ability to fulfill personal obligations or negatively impacted your performance at work or at school?
Have you experienced interpersonal problems as a direct result of your synthetic drug use?
Have you given up activities which were once interesting or important to you in order to engage in synthetic drug use?
Have you been engaging in risk-taking activities more often than normal, like driving while under the influence of synthetic drugs or combining synthetic drugs with other substances like alcohol or opioid narcotics?
Do you continue to use your drug of choice despite physical or psychological health concerns directly related to the drug?
Have you developed a physical tolerance, meaning a higher dose is required in order for the desired effects to be achieved?
Do you experience withdrawal symptoms when synthetic drug use is stopped abruptly?
Our Detox Services Include
---
What are the Signs & Symptoms of Synthetic Drug Withdrawal?
Synthetic cannabinoids and synthetic cathinones have been proven to lead to serious symptoms of withdrawal. It is highly recommended that these symptoms are closely overseen by an experienced team of medical professionals in a safe and secure setting.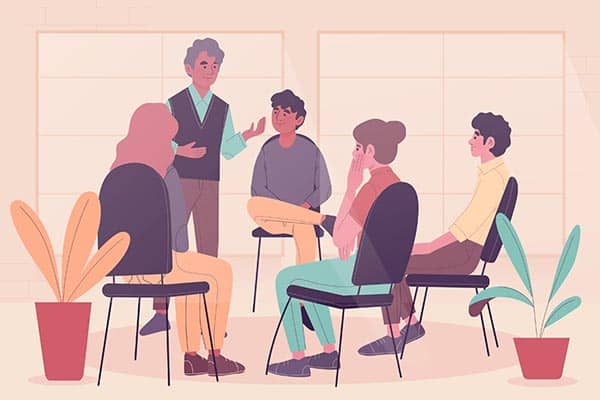 While the signs and symptoms of synthetic drug withdrawal will vary based on the substance, they typically include:
Intense psychological symptoms like anxiety and depression.
Insomnia and other sleep disturbances.
Extreme tiredness and fatigue (coupled with an inability to sleep, which can be extremely frustrating, and can be effectively treated in a detox facility).
Intense and persistent headaches.
Body tremors.
Paranoia.
Delusions and hallucinations.
Loss of appetite.
Intense psychological cravings (which can also be effectively treated in a medical detox setting).
Are Synthetic Drug Withdrawals Fatal?
While the physical symptoms of synthetic drug withdrawal typically do not lead to life-threatening complications, the psychological symptoms should be closely monitored to prevent complications from occurring. If a person experiences psychosis or suicidal ideation as a result of depression, they will require immediate psychiatric intervention. At Boca Detox we take all of these factors into account and consistently prioritize the safety and comfort of each individual client.
Ready To Begin Your Detox?
We Offer A Safe & Effective Program
Don't let addiction control your life.
Call us today and let's get you started on the path to a better you.
Synthetic Drug Withdrawal Timeline & What to Expect
A standard synthetic drug withdrawal timeline looks like:
The symptoms of synthetic drug withdrawal begin developing within the first hour or two after the final dose.
These symptoms peak in severity at between 4 and 7 days after the final dose.
It can take up to 30 days for symptoms to completely resolve. The process can be sped along in a medical detox center.
How Will Boca Detox Center Treat My Synthetic Drug Detox Symptoms?
Addiction Assessment – Conducting an in-depth addiction assessment helps the medical team determine which detox services are going to be the most beneficial for each unique case while helping clients develop a thorough plan for continuing care. At Boca Detox we conduct a detailed assessment within several hours of admission, which includes family history of substance use, a physical evaluation and a psychological evaluation.
Medical Care – Clients have access to professional medical care 24/7. Vitals are checked regularly, and if anything seems abnormal it will be treated accordingly. Sometimes, medications prove beneficial during the detox stage of the treatment process. We help ease the pain of withdrawal by offering individuals MAT in a comfortable, homestyle setting with expert medical and clinical staff.
Individualized Therapy – At Boca Detox we believe in client-driven therapy, meaning that specific therapeutic goals are determined by each individual client and his or her licensed therapist in a collaborative setting. Underlying issues are resolved while the client is in treatment, however, we encourage a continuation of individual therapy once detox has concluded.
Psychiatric Services – At Boca Detox we offer dual diagnosis treatment services for clients who have previously been diagnosed with a mental illness and for clients who are experiencing severe psychological withdrawal symptoms. Clients have access to professional psychiatric care, and they have the option of meeting one-on-one with an on-staff psychiatrist whenever they need extra assistance.
Aftercare/Continuing Care – While in detox, our clients work closely with a team of professionals including an individual therapist and a case manager. This team works together to help clients craft detailed, strategic aftercare plans for the time following medical detox. Aftercare could include continuing treatment in a residential rehab, an intensive outpatient setting, taking up residence in a sober living home, continuing personal therapy work and/or active involvement in a recovery community.
Will I Receive Detox Medications? How Will They Help?
Medication Assisted Treatment (MAT) is only utilized when deemed absolutely necessary by the medical team. Because active addiction affects everyone differently, the detox process will not look identical for any two clients. The right treatment options for you are determined upon your arrival.
Medication Names & Descriptions
The medications most commonly used for the treatment of synthetic drug withdrawal include:
Over-the-counter pain relievers and fever reducers, like acetaminophen and ibuprofen.
Non-narcotic sleep aids to help alleviate insomnia.
If a client is simultaneously struggling with underlying mental illness or if the psychological symptoms of withdrawal are particularly severe, an anti-anxiety medication or antidepressant might be prescribed.
Synthetic Drug Addiction Recovery Statistics & Outlook
The US National Library of Medicine published an article titled, "Adverse Effects of Synthetic Cannabinoids: Management of Acute Toxicity and Withdrawal." The study explores the psychological and physical symptoms associated with synthetic drug withdrawal, and details numerous effective treatment methods that can be carried out in a medically monitored detox facility. At Boca Detox we provide each individual client with the clinical care he or she needs to experience a pain-free and short-lived withdrawal. However, the comprehensive experience we provide goes far beyond that of a traditional state-run detox facility or hospital. Our homestyle amenities ensure a comfortable detox experience as well as an exceedingly safe and effective one.
When it comes to long-term recovery from synthetic drug addiction, medical detox will always be a necessary first step. As previously mentioned, the psychological symptoms of synthetic drug withdrawal are often far more difficult to manage than the physical symptoms. At Boca Detox we have a comprehensive team of medical professionals onboard, from physicians and nurses to licensed therapists and psychiatrists. Upon admission, every client will undergo an in-depth assessment, which helps us determine personal history with substance abuse and which detox methods will likely be the most appropriate. In the case of synthetic drug abuse clients will always sit down with one of our licensed psychiatrists, who will determine whether or not antipsychotic medication is necessary. We often prescribe anti-anxiety medications for those who have been suffering at the hands of a psychoactive substance like Spice or bath salts. These medications are prescribed short-term, and related symptoms are closely overseen by our team of medical professionals. We prioritize client comfort and a pain-free withdrawal over all else.
Begin Healing Now!
Have A Call With One Of Our Treatment Advisors
Caring & Experienced Staff

Fully Licensed & Accredited 
Our Stress-Free Admissions Process
The symptoms associated with drug withdrawal can be extremely uncomfortable when left untreated. It is important to seek the care of a team of experienced medical professionals before associated symptoms peak in severity. At Boca Detox we effectively treat the symptoms associated with drug withdrawal while providing our clients with the tools they need to continue along on their personal journeys of addiction recovery. Getting started is as simple as reaching out for help. Once you make initial contact, either through our website or over the phone, you are put in touch with one of our experienced Treatment Advisors who will answer any additional questions and walk you through our simple admissions process. We begin by conducting a brief pre-assessment, which helps our medical team determine which detox methods are the best fit for you. We offer a free, no obligation insurance benefit check and arrange local transportation to our Boca, Florida detox center. All you have to do is reach out for help, and we will take care of the rest.