Medication Assisted Treatment


in Boca Raton, Florida
At Boca Detox we offer medication assisted treatment as one of our our inpatient detox services in Boca Raton, Florida. We utilize medication to ease the pain of withdrawal in our comfortable, homestyle setting with round-the-clock medical support. Our first priority is to make detox as safe and comfortable as possible. We understand how daunting the withdrawal process can be. You might be ready to get sober; you might even be willing to do whatever it takes. Still, the thought of experiencing the inevitable mental and physical discomfort of withdrawal might be enough to keep you stuck in the vicious cycle of addiction. Boca Detox can help. Contact us today to learn more.
What is Medication Assisted Treatment (MAT)?
Medication Assisted Treatment, or MAT, is simply the method of using medication to make detox safe, ease the symptoms of withdrawal, lessen continued cravings or decrease the chances of relapse. If a person abusing drugs or alcohol can have some guarantees they can go through the withdrawal process with little to no discomfort or pain, the likelihood of that person agreeing to get sober vastly increases. Likewise, if medication can continually help with cravings and prevent relapse, it can be an effective tool in an individual's recovery journey.
At Boca Detox we use a variety of medications to assist our clients with the first stage of the recovery process. We also offer case management services and personalized aftercare planning, and if our clinical team believes ongoing MAT is a good option we can put you in touch with a treatment center which offers outpatient MAT services as well. Medical detox looks different for every individual. Some of our clients require MAT in order to safely undergo withdrawal, others need little more than over-the-counter pain relievers and non-narcotic sleep aids. Upon admission to our detox program each individual client undergoes an in-depth addiction assessment, which helps our clinical team determine which MAT options are the most appropriate for each unique case. To learn more about the role of MAT in our medical detox program in Boca Raton, Florida, contact us today.
We Are Here For You
Let Us Help You Heal
Our detoxification experience is second to none.
Learn how we can help by speaking with one of our Treatment Advisors today.
What Medications Do We Use for MAT?
When it comes to drug and alcohol withdrawal, associated symptoms look different depending on several factors, including:
What type of substances were being abused.
The severity of the substance abuse disorder.
Whether or not any underlying mental health concerns are present.
Whether or not any chronic health issues are present.
The age, gender and body type of the person who is undergoing withdrawal.
In most instances our clients experience standard withdrawal symptoms like insomnia, physical discomfort and strong drug and/or alcohol cravings. We often prescribe a combination of sleep aids and over-the-counter pain relievers to combat the more common symptoms of withdrawal. However, if a client has been battling a substance abuse disorder which directly involves alcohol, benzodiazepines or opioid narcotics like heroin, fentanyl or prescription painkillers, we might implement additional MAT options.
Our Detox Services Include
---
Medications Used for Drug & Alcohol Withdrawal
Benzodiazepine Withdrawal – In the case of moderate or severe benzo addiction we often use a benzo taper which is implemented and closely monitored by a medical professional. Quitting benzos cold turkey can result in a range of serious and potentially life-threatening symptoms including grand mal seizures.
By slowly reducing the amount of the drug present in the system, the more serious symptoms of withdrawal can be effectively avoided. A 25 percent weekly reduction is recommended for those who take an appropriate amount of benzo medication on a regular basis. When it comes to tapering schedules following a long-term benzo abuse disorder, a smaller weekly reduction is generally required.
Alcohol Withdrawal
The symptoms associated with alcohol withdrawal can pose serious health-related threats if they are not adequately treated. Some of the more severe symptoms of alcohol withdrawal include seizures, hallucinations/delusions and delirium tremens. We use benzodiazepines for alcohol withdrawal whenever necessary. Medications like lorazepam, diazepam and chlordiazepoxide have been heavily researched for the effective treatment of alcohol withdrawal symptoms, and are considered safe when used in the context of medical detox. For liver compromised patients, we use Serax, which is gentler on the liver.
Opioid Withdrawal
At Boca Detox we use buprenorphine or naltrexone for opioid withdrawal, in addition to clonidine in some instances. Buprenorphine-based medications are sometimes used to alleviate the more severe symptoms of opioid withdrawal while reducing psychological drug cravings. They are opioid partial agonists, which alleviate cravings and withdrawal symptoms without getting a patient high. Clonidine is an antihypertensive medication which has proven effective for the treatment of severe opioid withdrawal symptoms. Clonidine works by blocking certain chemicals in the brain which trigger the sympathetic nervous system.
Ready To Begin Your Detox?
We Offer A Safe & Effective Program
Don't let addiction control your life.
Call us today and let's get you started on the path to a better you.
Additional Addiction Services
In addition to medication assisted treatment options, we offer the following addiction services:
Individual, Group & Family Therapy – We believe therapeutic intervention should begin during the first stage of the recovery process. We offer individual therapy sessions geared towards helping clients identify their personal recovery goals, group therapy sessions focused on a range of recovery-related topics and family therapy sessions whenever possible.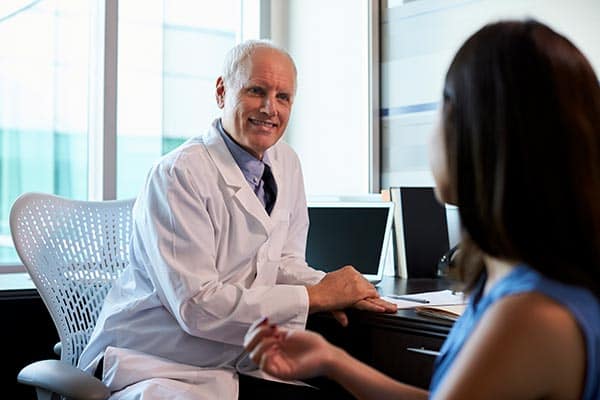 Begin Healing Now!
Have A Call With One Of Our Treatment Advisors
Caring & Experienced Staff

Fully Licensed & Accredited 
Contact Us Today to Get Started
If you or your loved one is interested in learning more about our medication assisted detox program in Denver, Colorado, contact us at any time either directly through our website or over the phone. During our initial phone call we complete a brief pre-assessment geared towards determining what will be the most effective treatment for each individual case. Next we determine which coverage option is most viable. In addition to working closely with most major regional and national health insurance providers, we offer self-pay and private pay options. If you'd like to check our coverage options before calling, we offer a free, no obligation insurance benefit check. Finally we set a date and a time for admission and help arrange plans for reliable transportation to our detox center near the University of Denver at Porter Adventist Hospital. We understand how devastating addiction can be, and our main priority is making the admissions process as straightforward and uncomplicated as possible. To begin your own personal recovery journey — or to help someone you love — contact us today.